I've asked permission from my friend, Ken Summers, former Colorado State Representative, pastor and Executive Director of Teen Challenge for the Rocky Mountains to share with you his perspective on a legacy of truth that we as grandparents ought to be leaving for another generation. I think you will find his thoughts from 2 Peter an important challenge about something worth thinking about. –Cavin Harper, Executive Director for CGN
"Therefore I will always remind you about these things…" See 2 Peter 1:12-15
While attending GrandCamp with my grandson this past summer, a grandmother was there with two of her grandchildren. The grandmother's father had just passed away a month before the camp. All of them had lived together in the same house before his passing.
During the Blessing ceremony at the conclusion of GrandCamp, the grandmother reminded her grandchildren of Great-Gramp's two verses he often quoted to the children. He would remind them that Jesus said, "I will never leave you or forsake you," (Deuteronomy 31:6) and "He [God] is able to do exceedingly abundantly above all that we ask or think." (Ephesians 3:20)
I was impressed by the potential power of those two verses upon the lives of these young children as they grow into adulthood. It caused me to think. These two verses may not be my 'top ten' in the Bible, but they most certainly are two important truths which show how the power of God's Word serves as an anchor for faith and focus.
I am pleased to introduce you to Judy Gann, surrogate grandmother to Hailey, daughter of David and Andie. I was so touched by Judy's story, that I asked her permission to share it with you. I know you will be blessed by her story... and, convicted to follow her example. --Cavin Harper, CGN Executive Director
"God sets the lonely in families…" (Psalm 68:6)
Sometimes God takes a deep longing of our hearts, a lost dream, and remolds it into something far beyond anything we can imagine. He certainly did that for me.
I always had wanted to be a wife and mother. I dreamed of the day I would have children of my own. When I became a Christian I prayed for a godly husband and children. God, however, had other plans for my life, and I remained single. Although the Lord has given me a full, purposeful life, and a loving church family, there was a void in my life as I watched my friends with their children and then, grandchildren. At times I yearned for the family I lacked.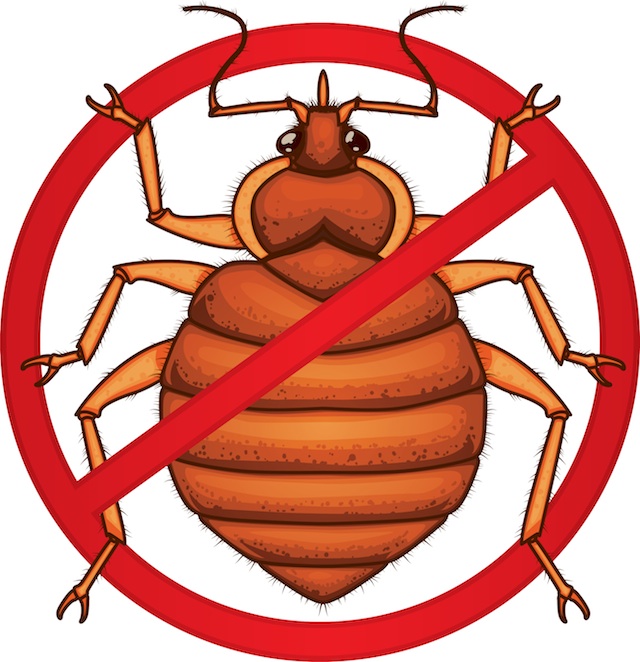 Courtesy BedBugs.org
Most of us can remember our mothers or grandmothers tucking us into bed at night and whispering, "Don't let the bed bugs bite." As a child I never took that warning seriously. It was just something they said at bed time. I never imagined that bed bugs were real… it was something adults made up.
Now I know differently. Bed bugs are real, and in recent years they have become an increasingly serious problem throughout our land. My wife and I recently dealt with a serious infestation of bed bugs in my parents' residence over a period of more than two months. Right now, some of you are probably doing what I'm doing… scratching various places on my body. Sorry about that!
But here's the point of all this bug talk.
According to Proverbs 4:7, "Wisdom is supreme..." In fact, we are told it is so critical we should pursue getting wisdom "though it cost all you have." Sound advice. But what does wisdom look like and what is the price of foolishness?
From what I understand, true wisdom includes three progressions:
Knowing what is true and right;
Understanding what I am to do with this knowledge; and then…
Doing it in a way that reflects the character and glory of God.
There are plenty of ways these three factors could be applied. However, one of the best indicators of our level of wisdom may be uncovered by how we use wealth.
Whatever you do, work at it with all your heart, as working for the Lord, not for men.
(Colossians 3:23)
Labor Day was originally established to recognize union workers. Over time it has evolved to workers in general. However, if you were to ask most Americans, you'd probably find that most people think of Labor Day as a time to celebrate the end of summer and the beginning of the school year. Not much thought is given to honoring workers. When was the last time you went to a Labor Day parade?
Suggesting that Labor Day be a celebration of work would probably not generate a great deal of enthusiasm. After all, many people view work as little more than a necessity to be endured to put bread on the table and a roof over their heads. For some, work is but a means to an end—to make enough money to not work so the dream of a life of leisure can be attained.
We need your help to reach our $40,000 Project Goal for 2016 to equip and empower today's grandparents to live out their biblical roles. Our projects include...
Ministry Partner training and development
GIA (Grandparents In Action) series, and
DIY GrandCamp Manual
Should You Be a Surrogate Grandparent?

10.11.2016 20:57

 

Should You Be a Surrogate Grandparent?

10.09.2016 10:49

 

Don't Let the Bed Bugs Bite!

10.02.2016 13:18
Want to learn more about Christian Grandparenting Network?